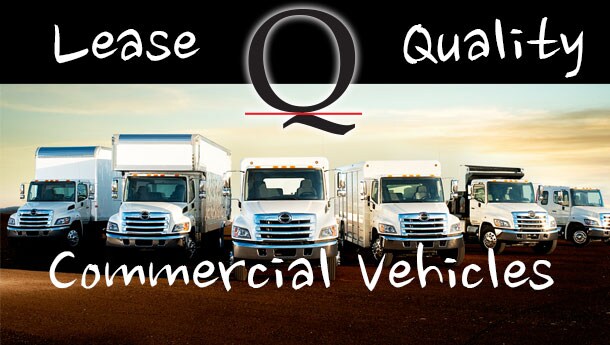 Quality Leasing can help you build a fleet of vehicles for any purpose. Whether you're looking to develop executive fleets, service fleets, specialty vehicles, pool vehicles or sales vehicles, we will find and deliver precisely the vehicles you are looking for. Quality Leasing specializes in leasing trucks to small business owner operators. If you need one vehicle or 100 vehicles, we can get you rolling in no time.
In addition to leasing you or your business whatever type of vehicle fits your needs, we can outfit your vehicle with the equipment you need to add to get the job done. The cost of outfitting your vehicle with equipment and/or accessories can be worked into your lease payments.

Cars
Medium/Heavy Duty Pick-ups
Vans & SUV's
Box Trucks
Semi Trucks & Trailers
Dump Trucks
Wreckers
Food Trucks
Submit an inquiry to the left and one of professional leasing experts will go to work for you, locating the vehicle(s) you need to lease. Or
CLICK HERE 
to submit a Leasing Application.